Welcome to the Cirillo Law Firm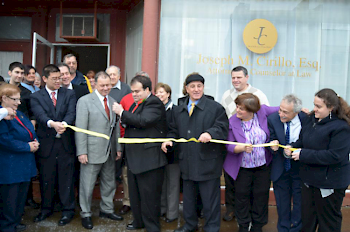 Welcome to the new Cirillo Law Firm PLLC website. We hope that our new design will enable you to more easily navigate the various services and information we have to offer. We are also happy to announce that this website is designed to be mobile friendly. Your experience when viewing this website on any mobile device will be more straightforward to navigate and easier to view.
This blog space will be used in the future to discuss general news happening in the legal community that I find relevant for readers of this website. I will also be discussing various community events that may be relevant to the practice of law and its impact on clients.
We are proud to have served the Mohawk Valley and Utica-Rome area for over five years. This law office began as a small start-up, and has been allowed to grow thanks to the abundance of support received from our home community of Mohawk and surrounding area. We encourage you to stop by our office if you ever have any legal questions or needs, and I or our friendly staff will be happy to assist. I look forward to continuing to serve the legal needs of central New York.